Note: This branch is already closed.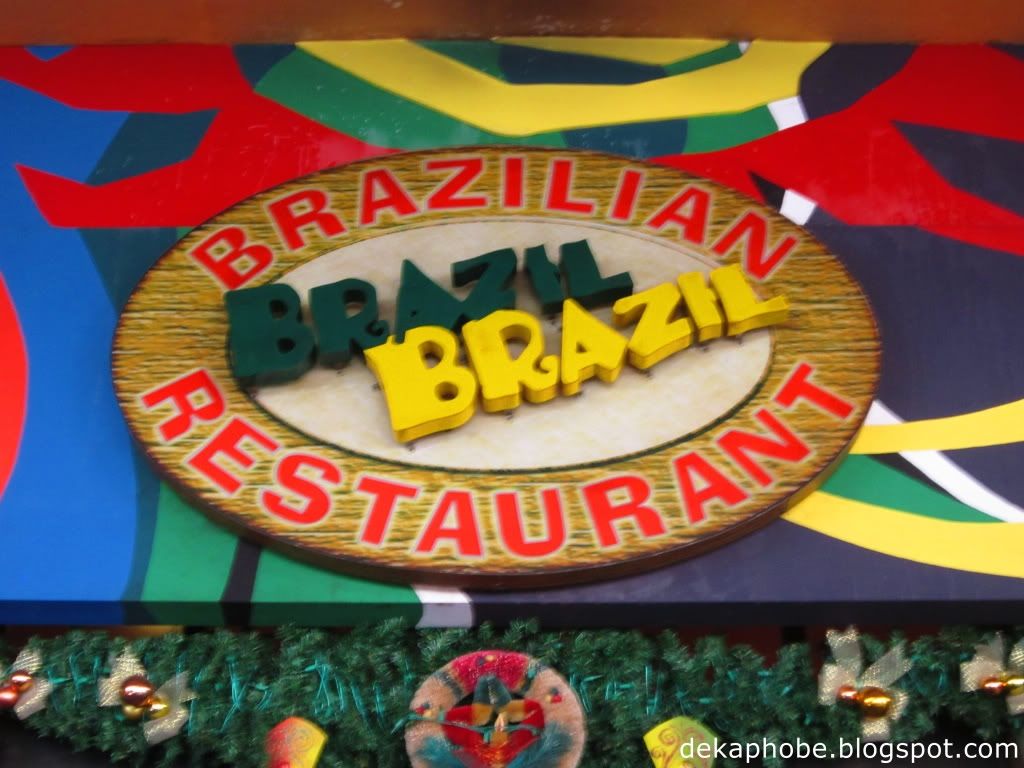 I would like to share with you a food review and a group deal success story.
I'm not a fan of group deals. After buying two vouchers, one was a non-satisfactory skin treatment and another was a finance seminar that I wasn't able to use (and the website refused to give me a refund), I was too afraid of buying another voucher.
But after reading a review from
The Pickiest Eater
, I vowed that I will buy that deal if it would be offered again. Thank goodness it was, so I bought it last November.
Brazil Brazil! Churrascaria ("barbeque house" in Portuguese) is a eat-all-you-can restaurant which offers a variety of grilled meats.
However, the offer from
Metrodeal
is a Churrasco Feast Platter for Php 770 (instead of Php 1440) and not the buffet. I thought that it would be a good experience for myself and my two lunch buddies since we haven't been there before.
For I have understood in the voucher, the platter was good for 4 persons. But when we got there, the waiter explained that the platter was supposed to be good for 2. I wished that they indicated it on the fine print.
But let me tell you that 2 persons will not be able to finish churrasco platter, that's impossible. More about that as you read on.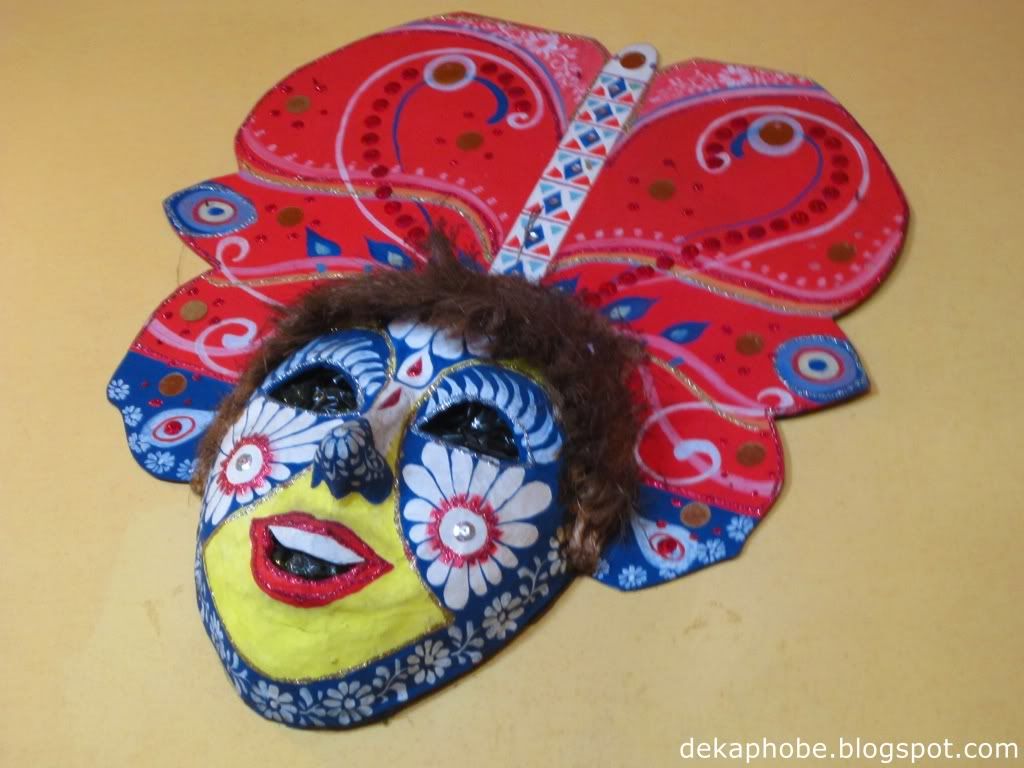 The festival masks decorating the restaurant and Brazilian music playing at the background reminded me of the movie Rio (the very first movie I watched in 3D.haha)
While waiting for the churrasco platter, we were served with two bowls of corn soup, bread with butter and iced tea.
And we just went WOAH!
The Brazil Brazil! Churrasco Platter has the following:
- Japanese Corn
- Hanging Tender
- Pork Belly
- Pork Shoulder
- Chicken Thighs
- Frankfurter Sausage
- Banana
- Beef Brisket
- Java Rice
I loved everything, particularly the frankfurter and the pork parts. I loved smothering my share with lots of gravy, I'm glad the staff was nice enough to give me lots of refill.As a serial beef eater, I found the beef really tough.
Like what I said, two persons cannot possibly finish this churrasco platter because even the three of us weren't able to finish the platter!
Here's the proof:
What can I say? I love Brazil Brazil! I'd love to go back and try everything before the world ends. :)
------------------------------------------
Brazil Brazil! Churrascaria
Metrowalk Complex
Meralco Avenue,
Pasig City
Contact Nos.6386318 to 19
Other branch is at Serendra