Note: This establishment is already closed.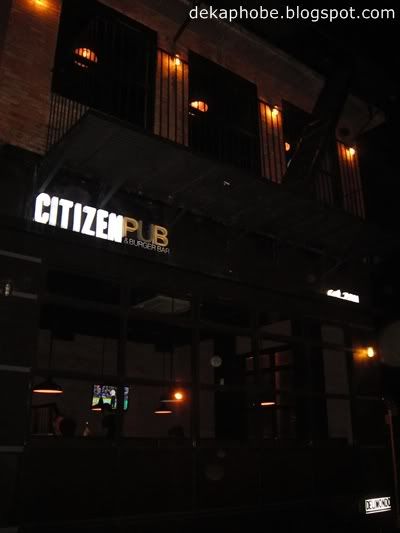 I was again invited by
OpenRice
to try one of the newest hang-outs in Ortigas: Citizen Pub and Burger Bar, located at the City Golf Complex.
Citizen Pub and Burger Bar is a three-level restaurant which opened less than a year ago. It serves mostly American comfort food like pizza, grilled meat, sausages and offers imported beers and other booze, but what Citizen Pub takes pride of their Classic and Flavored Burgers.
The place is New York-inspired, complete with bare walls, red bricks, dim lights and comfy seats. Each floor has its own character: a lounge bar feel on the first level, a sports bar on the second level, and an open-air view deck on the third level.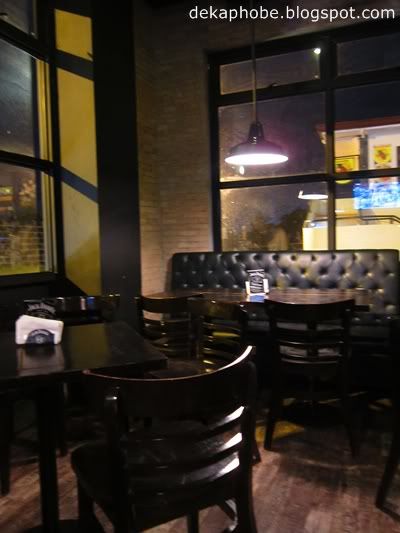 first floor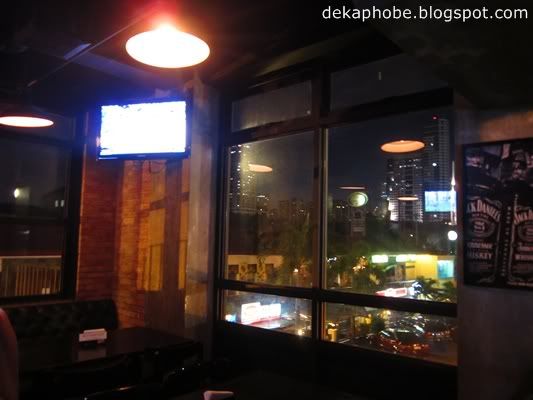 second floor
third floor
Appetizers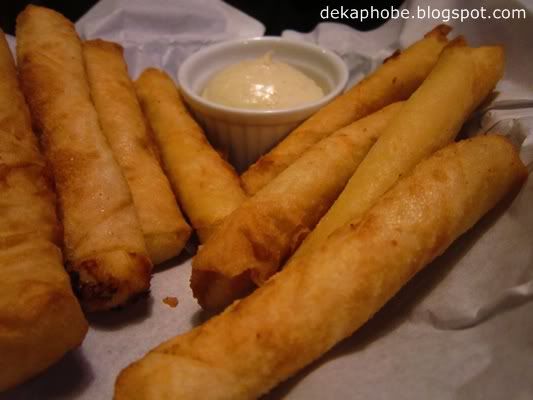 Double Cheesesticks
Chicken Tenders
We had Double Cheesesticks (Php 140) and Chicken Tenders (Php 195) for appetizers. I liked that the Double Cheesesticks have thick cheese fillings inside, however, I'm still thinking what "double" means. Chicken Tenders is quite hot, but I'm not too good with spicy food.
Sizzlers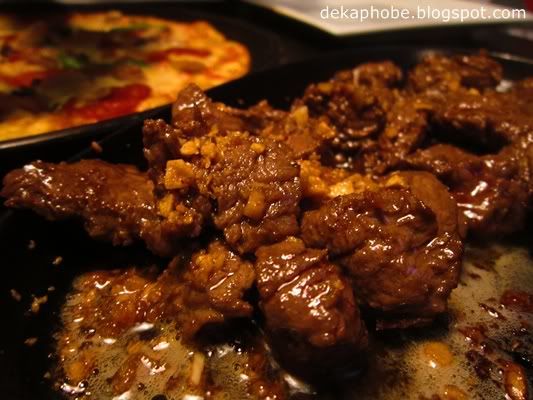 Beef Salpicao
We also had Beef Salpicao (Php 250), which is stir-fried garlic beef. It was flavory, but I think it has to be a bit more tender.
Pizza
Citizen Pub also offers thin crust pizzas freshly baked from their red brick oven. We got the Citizen's Finest pizza (Php 290)
Citizen's Finest
Citizen's Finest has mushrooms, bell peppers, olives, pepperoni, Italian sausage and ground beef. I liked the simplicity of this pizza and I liked that it was served fast (unlike other restos that the pizza comes last, Citizen Pub is otherwise).
Burgers
A visit to Citizen Pub and Burger Bar wouldn't be complete if I wouldn't get to try their burgers, and we got the following: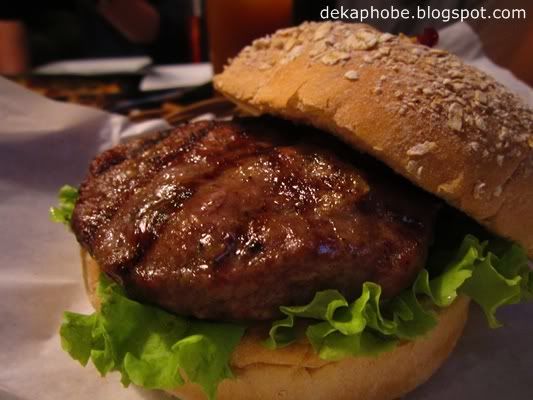 Citizen Burger
Buffalo Burger
Blue Cheese Burger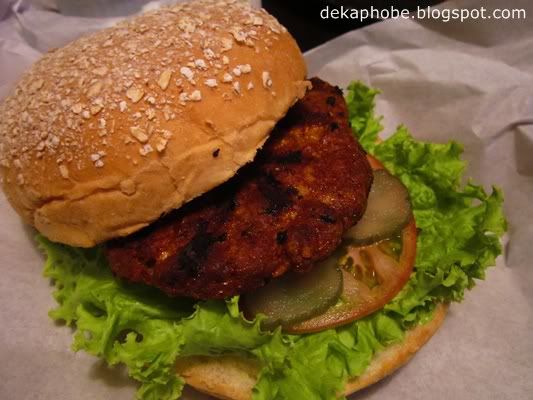 Chori Burger
We had one of the Classic Burgers: the Citizen Burger (Php 195) and three of the Flavored Burgers: Buffalo Burger (Php 195), Blue Cheese Burger (Php 205) and Chori Burger (Php 195).
Citizen Burger has grilled beef patty with cheese, Buffalo Burger has a special sauce that has a very distinct flavor as I took a bite. Blue Cheese Burger has blue cheese inside the patty (much like a Juicy Lucy), you can really taste the blue cheese in the patty. Honestly, I didn't know that Chori Burger has chorizo patty until I went to Citizen Pub. There's a strong peppery taste in the Chori Burger that I liked. Which one I liked best? the Citizen Burger. :)
Dessert
Of course, we didn't miss getting their best-selling dessert: Fried Oreo (Php 120)
Fried Oreo
Fried Oreos are oreos dipped in pancake batter, deep-fried and smothered with chocolate syrup. I loved it! I love that it's simple yet delicious, it makes me want to grab some whipped cream or ice cream on top and make it fried oreos a la mode (ideas, ideas, haha).
Here are other photos: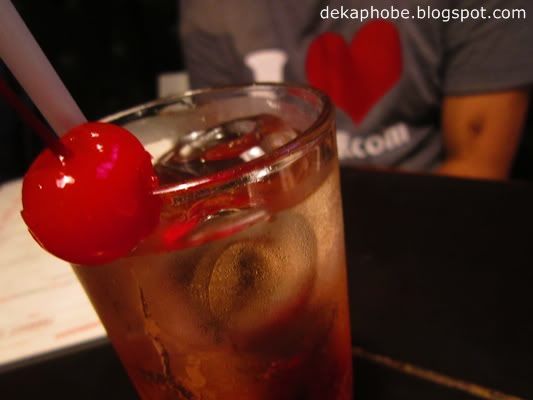 Shirley Temple (Php 65)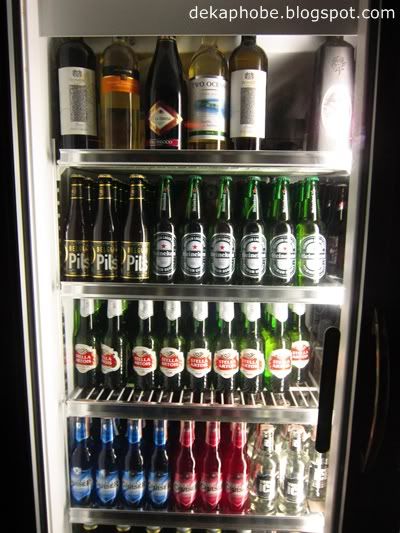 imported beers and other beverages
wooden floors at the Citizen Pub
Citizen Pub and Burger Bar is a great hang-out place after a long day in the office. If you prefer relaxing vibes, feel-good music and comfort food, this place is for you.

Thanks to Citizen Pub for having us. :)

--------------------------------------

Citizen Pub and Burger Bar
City Golf Complex
Julia Vargas Avenue
Ortigas Center
Pasig City
Open Daily from 4:00pm to 4:00am