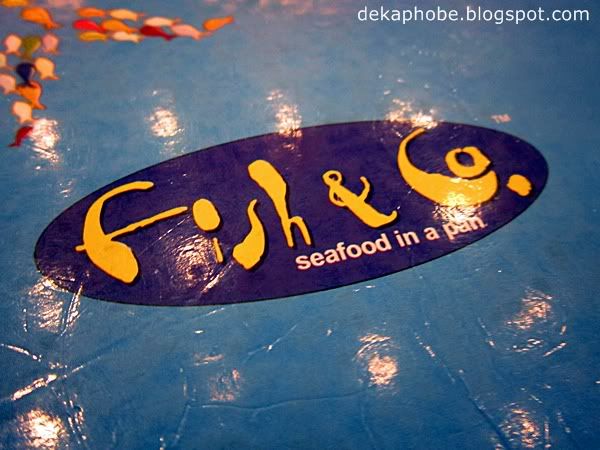 My friends and I were so hungry after the
Katy Perry concert
and it was past midnight, we just wanted to grab something to eat before we go home. Thank goodness Fish & Co is still open.
Fish & Co. is a part of Bistro Group Restaurants, which also houses popular restaurants like TGI Friday's, Flapjacks, and Italliani's. Originated in Singapore, it is a casual dining restaurant specializing in fish and seafood.
I've read somewhere that Fish & Chips is a must-try so we ordered Fish & Chips (Php 435, to share).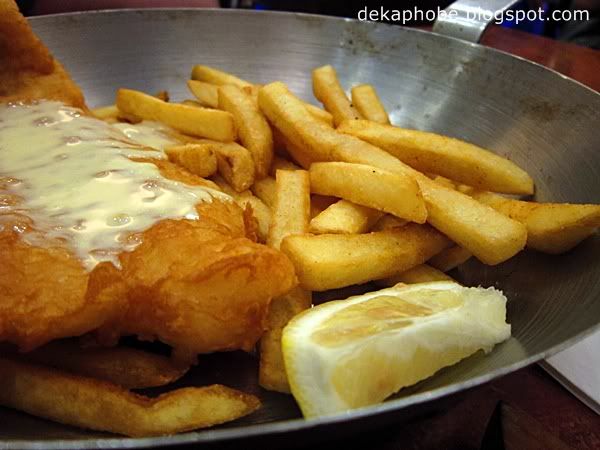 Fish and Chips
Fish & Chips is a their classic, topped with lemon butter sauce, served with chips. I love fish fillet. I love fries (though I should be avoiding fries) and fish fillet with fries is HEAVEN! :)
We also got Mediterranean Pizza (Php 395)
Mediterranean Pizza
Mediterranean Pizza is freshly baked puff pastry spread with Napolitana sauce, topped with olives, shallots, tomatoes, toasted pine nuts, mozzarella cheese and basil. I liked the fresh tomatoes on top, but we found some parts too garlicky. The puff pastry as pizza crust is interesting but a bit messy to eat. Nevertheless, the Mediterranean Pizza is a healthy choice. Drinks like juice and soda are also refillable (Php 100 - Php 105).
I've always found Bistro Group restaurants overpriced, though I have yet to experience poor service. But if you're looking for comfort food and relaxing ambiance, this place is a good choice for you.
---------------------------------------------
Fish & Co

Space 113-115

Ground Floor

Entertainment Mall

SM Mall of Asia

Pasay City

Contact Nos.5769170, 5560683
http://www.fish-co.com.ph
Other branches are Greenbelt 3, Trinoma, Shangri-la Plaza and Alabang Town Center