This blogpost is for my Indra friends, college friends, blogger friends, foodie-mates, fb friends, HS friends, grade school friends, Northies, my dearest, and family for greeting me on my birthday. :)

Thanks to Rhoda and Jeo for the fb video (two of them singing "Rolling in the Deep") and fb pictures. I really appreciate the effort! Thanks to those people who were in the pictures as well. :)
Thanks to Valiant and Alex for my personal cake from Mary Grace. I super love the surprise! :)
Birthday Wish No. 5 --done!
I'm not sure whether my friends read my
blogpost,
but I was really touched that they gave me gifts I wanted. Hihi.
I wasn't able to include the candle, but thanks to Nico for this cutie doughnut from Krispy Kreme! :)
Because it's my birthday, there were lots of food!
Mongkok at lunchtime with Indra friends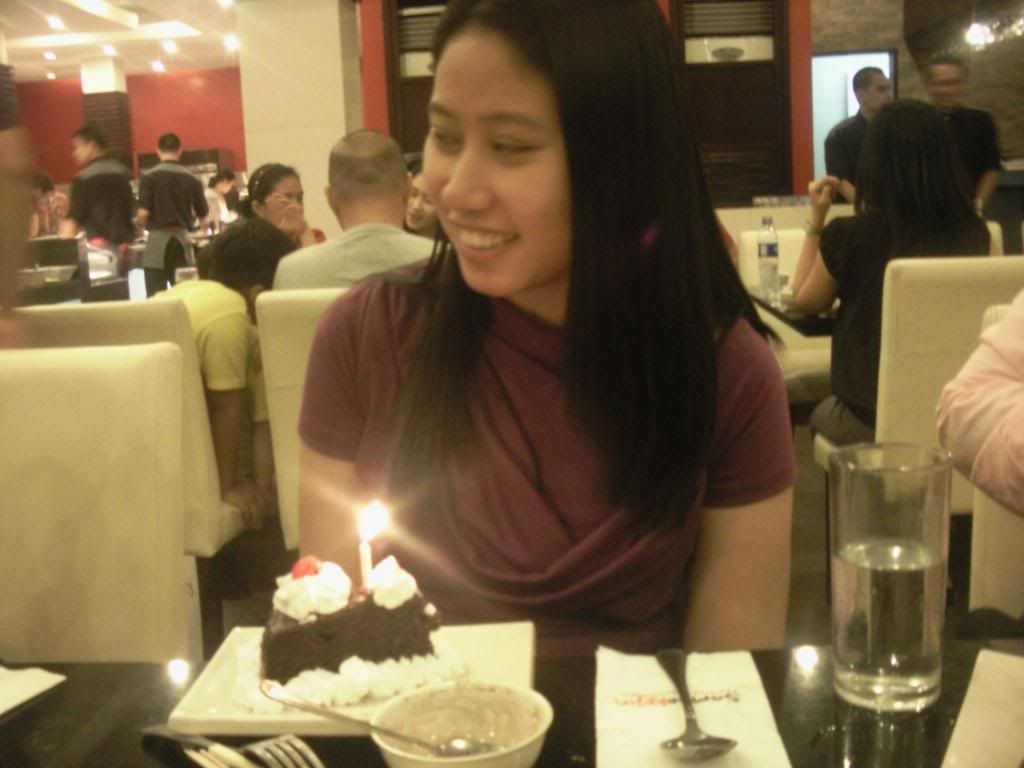 Sambokojin with college friends
Thanks to Jay and Nico for the pictures. Unfortunately, my cam's battery got empty for my birthday dinner. :(
I feel so blessed.
Thank you for making my day extra special! :D