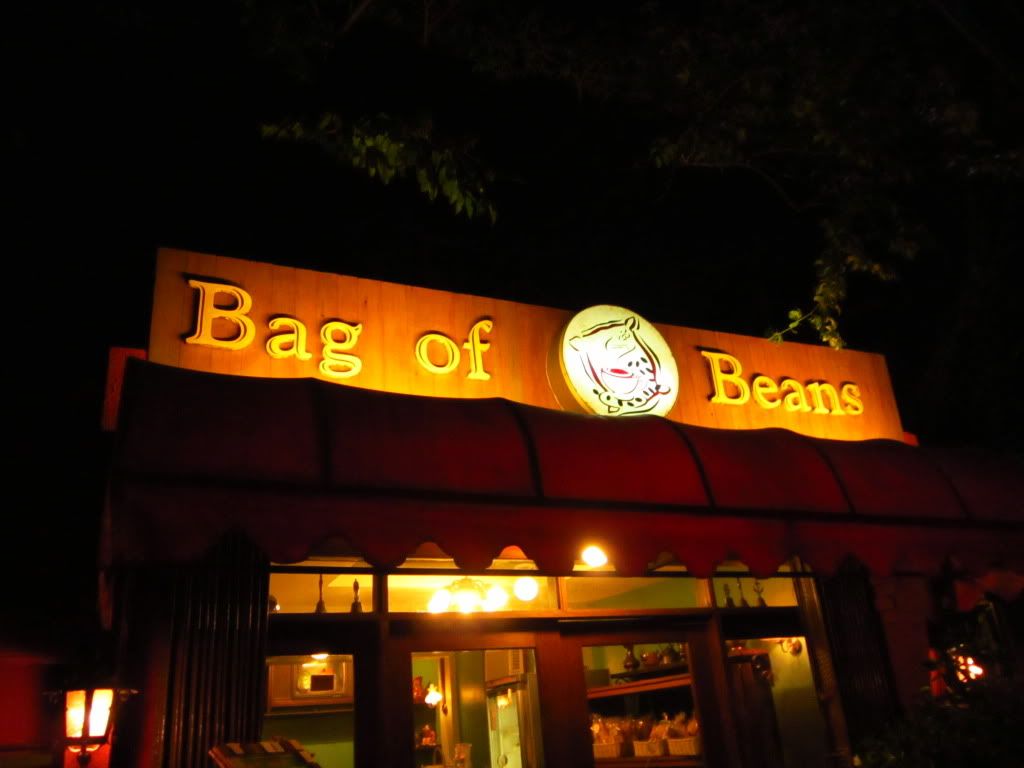 Partner in crime and I are about to leave Tagaytay but before we did, I asked (requested, commanded, appealed..) that we eat dinner at Bag of Beans.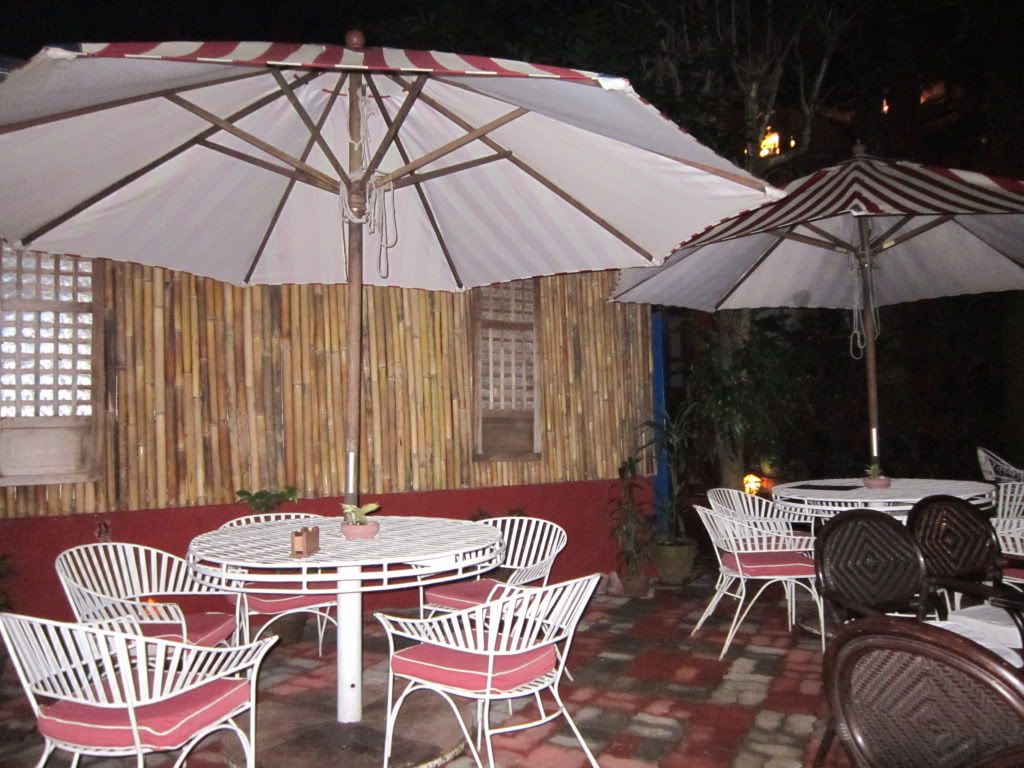 The dining area
The cafe is mainly al fresco though there is a closed area for big groups. There are also cabana-like areas if you like some privacy. The ambiance is cozy and romantic, it's a perfect date place sans the usual Tagaytay view. Bag of Beans is a bakery and cafe which offers delicious comfort food (think Banapple in Tagaytay).
I ordered one of the main courses, Chicken ala Kiev with Mashed Potato (Php 350) and bf got Lasagna (Php 195).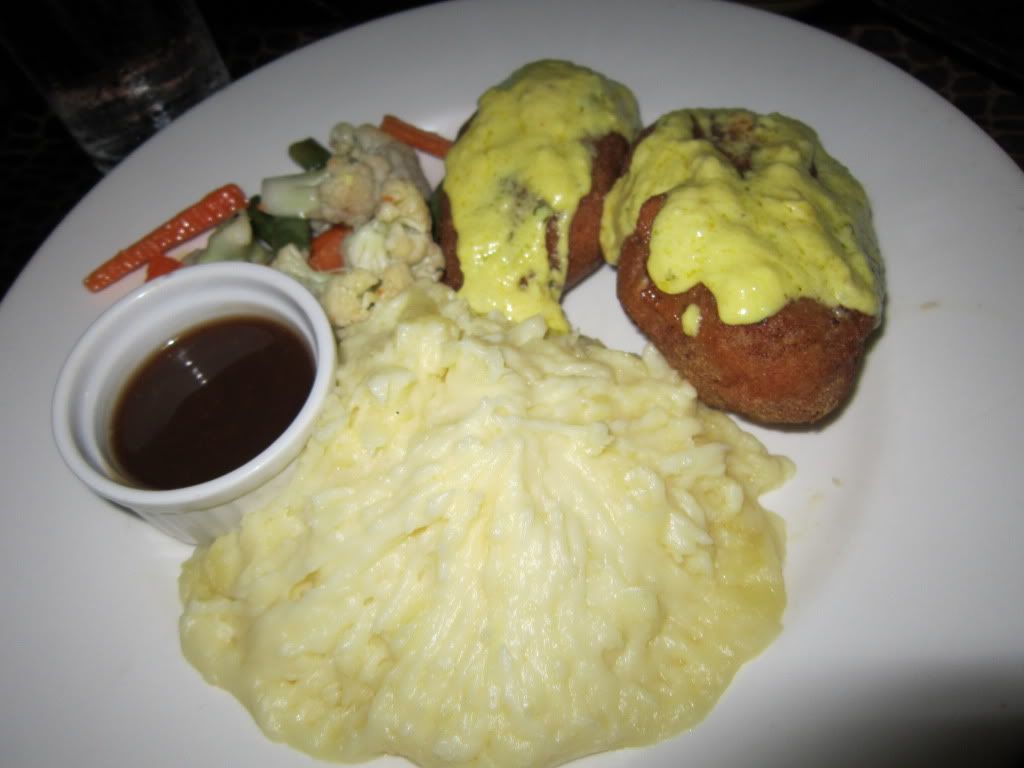 Chicken ala Kiev with Mashed Potato
Lasagna
Both dishes are overwhelming in size, and very delicious too! The Chicken Kiev is not too dry for me the lasagna is a bit sweet, which I prefer.
For the drinks, I got myself Kapeng Barako (Php 90) and bf got Mocha Frappe (Php 110).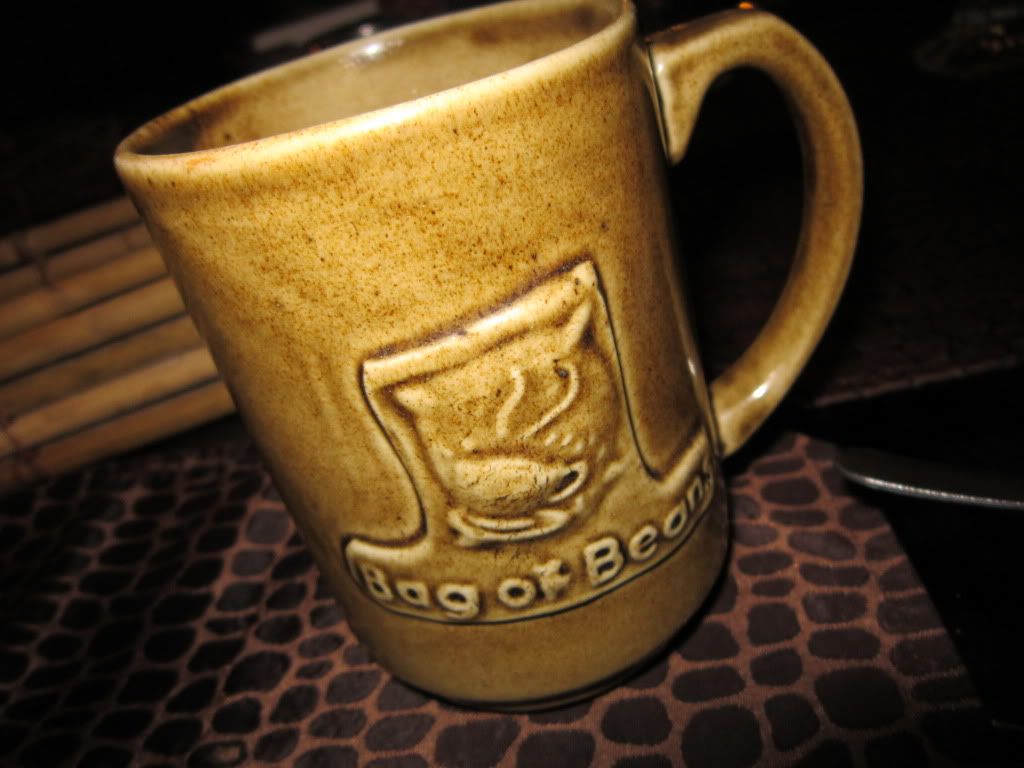 Kapeng Barako
Mocha Frappe
The Kapeng Barako is a hit! I love the Bag of Beans mug. I wish I got myself a Bag of Beans mug also. :( Bf liked the Mocha Frappe, he thinks the whipped cream tastes better than Starbucks.
Overall, Bag of Beans is a must try if you're going to Tagaytay. I suggest that you go for dinner if you're on a date, so you can enjoy the ambiance that Bag of Beans has to offer. I have to try the breakfast meals next time.
-----------------------------------------------
Bag of Beans

115 Aguinaldo Highway,

Mendez Crossing West

Tagaytay City

Contact Nos. +63923 720 9970 or +63920 954 6370
http://bagofbeanstagaytay.net/