I love music.
I love listening to music.
And I'm one of the few who still buy original CDs.
Luckily, I have an electronics freak for a dad, who loves playing music so loud on our stereo (and this is early morning, mind you).
I also believe in buying originals. The CDs I bought around 10 years ago are still playing which means that quality is still king.
Though I'd love to buy every CD in the record bar, my budget wouldn't allow it, so I just buy my favorites (The last CD I bought was "Teenage Dream" by Katy Perry.haha)
Let me share with you the list of CDs I plan (and wish) to have when I have the chance (and the budget). :)
1. In and Out of Consciousness - Greatest Hits 1990-2010 (Robbie Williams)
He's my all-time favorite artist. I love his vocals, and I love that he writes his songs. His music videos range from uber dark ("No Regrets") to heartmelting ("She's The One"). Plus, the British accent is so sexy!
Personal Favorites:
"Old Before I Die", "No Regrets", "Let Me Entertain You", "Strong", "Better Man", "Love Somebody"
2. All Things Bright and Beautiful (Owl City)
I fell in love with Adam Young after my sister had me listen to "Ocean Eyes". And my love affair with electronic music is revived. I'm not familiar with the songs on this CD, but I got to have this one. :)
3. Born This Way (Lady Gaga)
Note: Just bought this CD! Yey! -Michy, 9/9/11
Lady Gaga IS my goddess. I have "The Fame" and "The Fame Monster" (her first and second album). And I'd rather play dead and stop breathing than NOT buy her third album. Though some people say that she's a devil advocate (which I don't believe) and though I can never dress like her, I still love this literary and music genius. She's poetry in motion.
Personal Favorites:
"Born This Way", "Judas"
4. The Saitai Album (Sabado Boys)
The only OPM album in my list. But don't get me wrong, I have OPM CDs at home (Jed Madela and Christian Bautista). I love the vocal blending of these boys and I love the how they did the covers of the songs in this album. I'd love to see them perform live. :)
Personal Favorites:
"Stay Awake", "Real Thing", "Four Seasons of Loneliness", "Sharing the Night Together"
5. Aphrodite (Kylie Minogue)
It's too bad I wasn't able to watch her concert here in Manila. But I'd love to buy her latest album.
6. Free Wired (Far East Movement)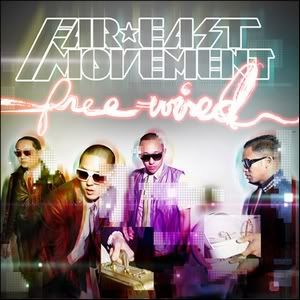 I don't know why I love these guys. But I love their songs. Cheers me up anytime.
Personal Favorites:
"Rocketeer", "She Owns the Night", "Like a G6"
7. The Singles Collection (Britney Spears)
I'm a big Britney fan! This greatest hits collection is a must-grab for me. I've been eyeing this album for months, and I think I should buy this one soon. :)
Personal Favorites:
"Toxic", "Me Against the Music", "Circus"
8. Femme Fatale (Britney Spears)
More Britney! She never fails in making my jaw drop. I grew up with her. :)
Personal Favorites:
"Til The World Ends", "Hold It Against Me"
I'd love to have these CDs playing in our stereo soon. I might have to send Santa a letter right now. :)
Photos from wikipedia and audioholicsgalore.blogspot.com